We are on a journey towards developing a climate-neutral, ground-based transportation system. Find out what we are currently working on.
PASSENGER-SIZED DEMONSTRATOR
After winning the competitions, what's our next
milestone

?
Over the last years, TUM Hyperloop won all of Elon Musk's SpaceX Hyperloop Pod Competitions.
In 2023, TUM Hyperloop will reveal Europe's first passenger-sized Hyperloop demonstrator. It will prove the working principle of all key technologies needed to make Hyperloop a reality.
Our dedicated and talented team based in Munich is developing the technology that will change the way we travel.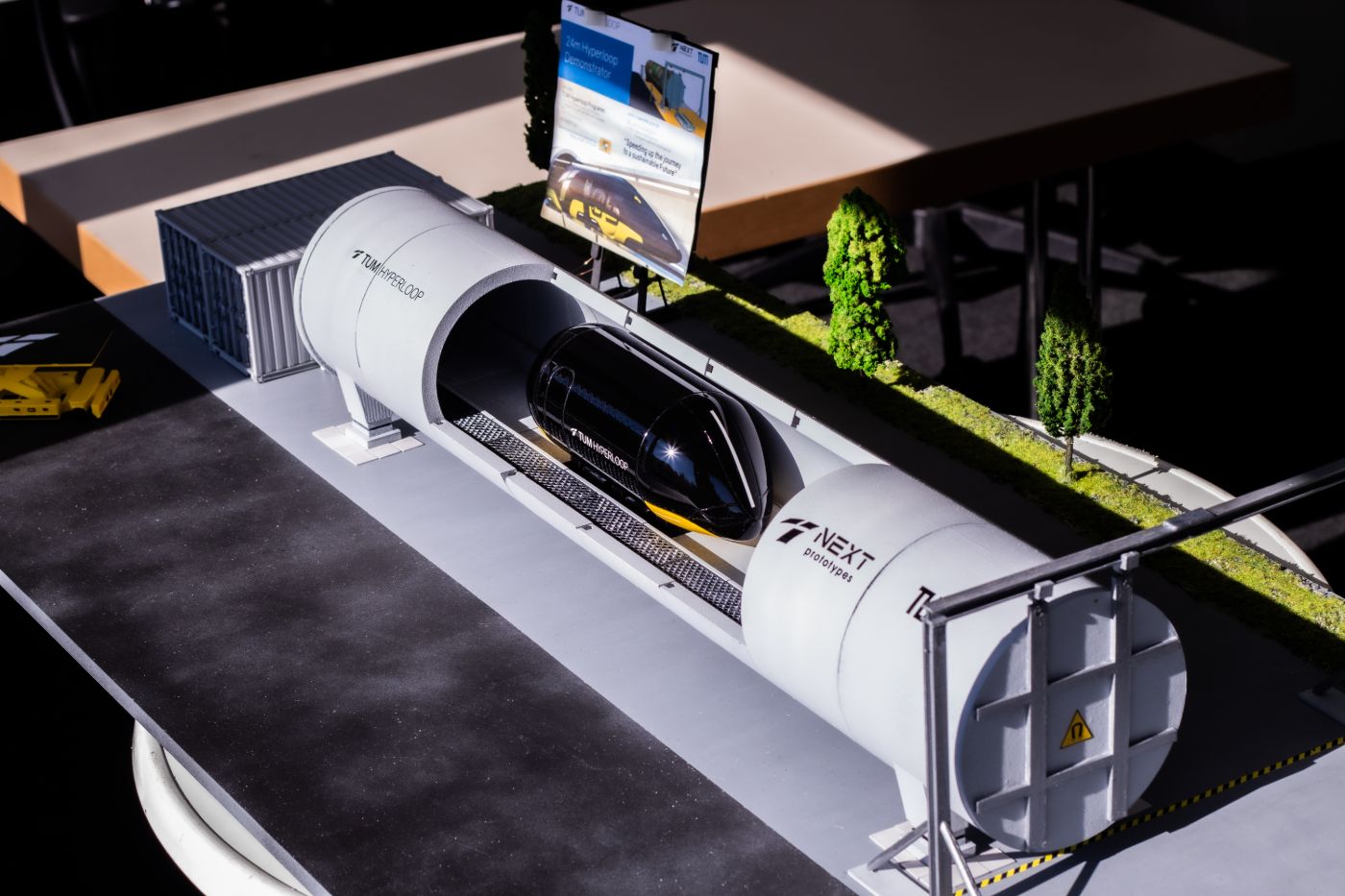 Magnetic levitation & propulsion systems
to efficiently reach ultra-high speeds
Passenger-sized pod vehicle
to provide a superior passenger experience
Concrete vacuum tube
to minimize air drag and energy consumption
Scalable design
to quickly replicate it at all places around the world
HYPERLOOP CONCEPT ANALYSIS
How will
Hyperloop

change the way you travel?
Hyperloop combines the speed of a flight with the convenience of a train ride.
At around 850 km/h, Hyperloop connects mobility hubs in large metropolitan areas and enables a truly unique passenger experience.
Passengers save time and gain comfort while effortlessly travelling at ultra-fast speeds in an environmentally friendly way.
Simulation & Modelling
to maximize the capabilities of our technology
Feasibility Studies
to connect mobility hubs across the European continent
Aerodynamics
to minimize energy losses due to air drag
Safety Analysis
to create the safest Hyperloop technology possible
Join us in making Hyperloop a reality!
We are looking for smart and passionate students who want to create an impact on the world of today.
Meet and connect with us on our team page.